Facebook is a funny place.
It can be the catalyst for so many things, good and bad. Through several strange twists and turns, coincidences and plain out-and-out bizarre happenings, we ended up forming a group of like-minded people who thought going out to dinner once a month might be a good idea. Our first outing was on a Friday, so we called that the first Friday Foodie gathering.
At that point we didn't know if it would ever happen again. I'm pretty sure everyone else just decided to go to Marrow only to shut me up, but that's where we went and a monthly event was born.
Over the past seven months we have become great friends. As it turned out, several of us had long-ago connections we didn't even realize until we had the chance to sit down and discuss things over (several) dinners. We now have a core group four couples, plus at least eight more people who come when they can. Every month a restaurant is decided upon, a member volunteers as host, and plans are made. Sometimes plans are made and changed several times, but we always end up meeting at the same place and having a great time.
Rather than try to give an in-depth assessment of every place we've been since the beginning, I will just give a basic overview... and if anyone else in FFF wants to contribute, be it text or photos, I can always add that later.
First ever gathering was at
Marrow Kitchen Bar
. I've reviewed it before. All you need to know at this point is if you're anywhere near Tacoma, you need to eat there.
Gathering #2 was at
The Matador Restaurant and Tequila Bar
in Tacoma. It was packed and they didn't take reservations, but we braved the crowds anyway and finally got a table.
The house margaritas are excellent and well worth the wait (and the price).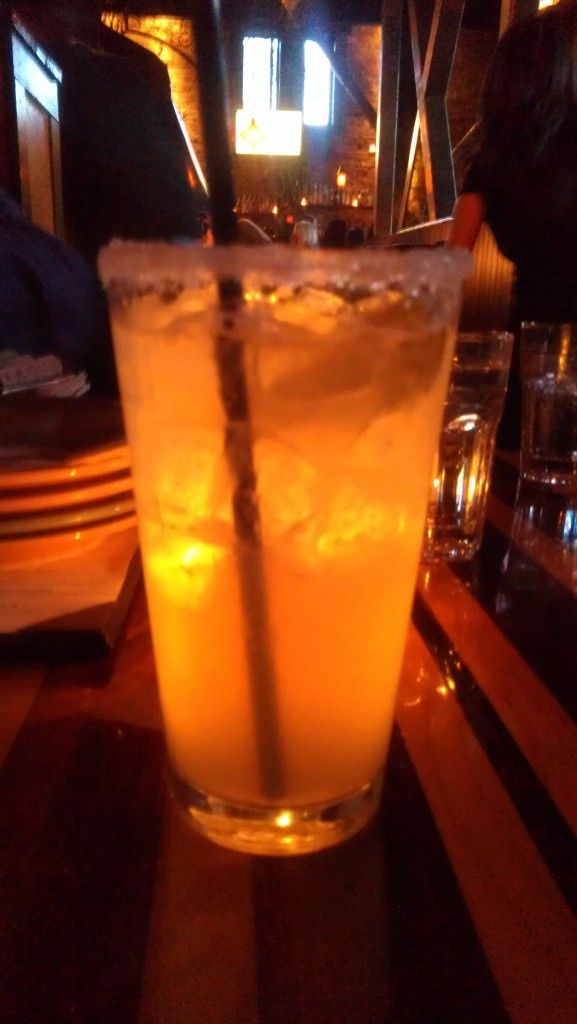 Brian and I got the seared ahi with granny smith apple slaw app...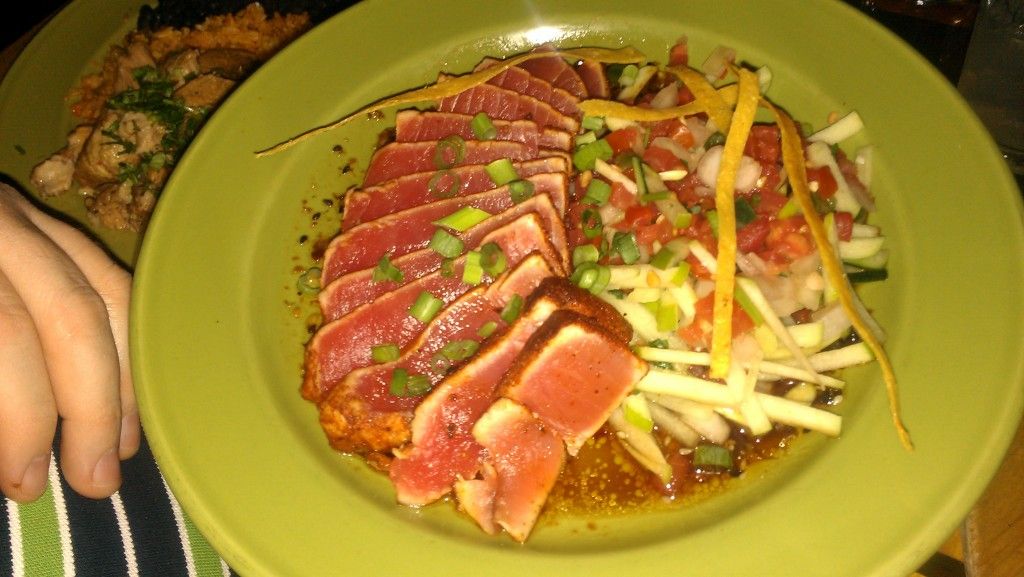 Carne asada...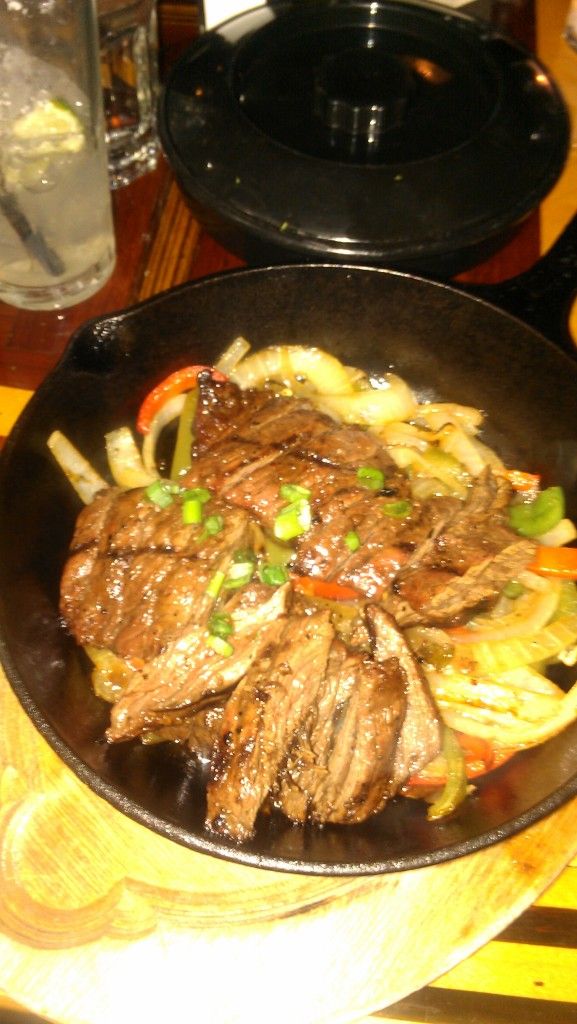 and Chili Verde... I think... it was a while ago so I don't remember for sure...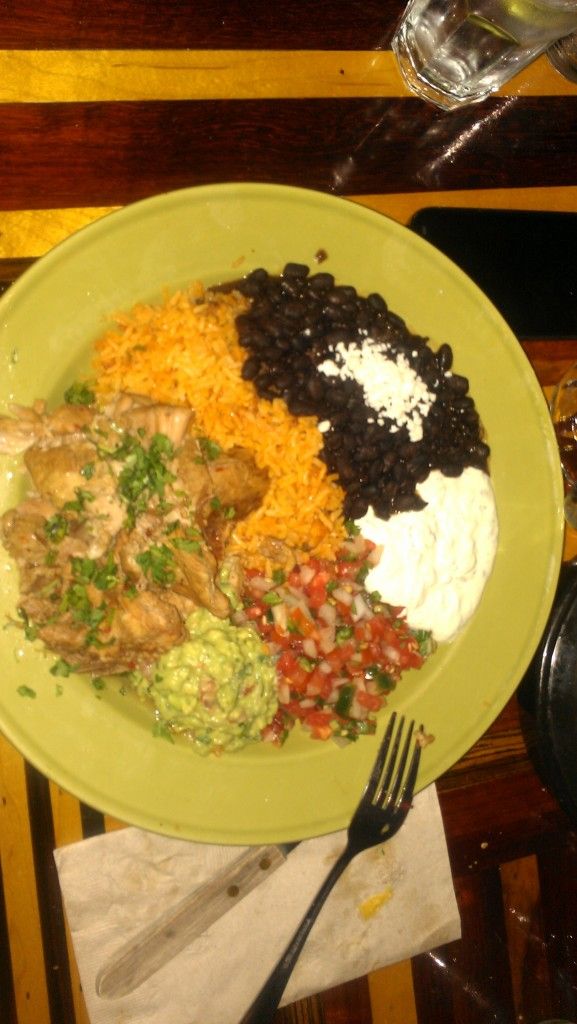 Month Three was
Dirty Oscar's Annex
(AKA DOA). Due to certain circumstances, we were disappointed by everything except the food... and that's the last thing you want to be disappointed by, so it was their saving grace.
Panko-crusted deep-fried zucchini stuffed with chevre, topped with crispy-fried basil. I dream of eating this on a regular basis...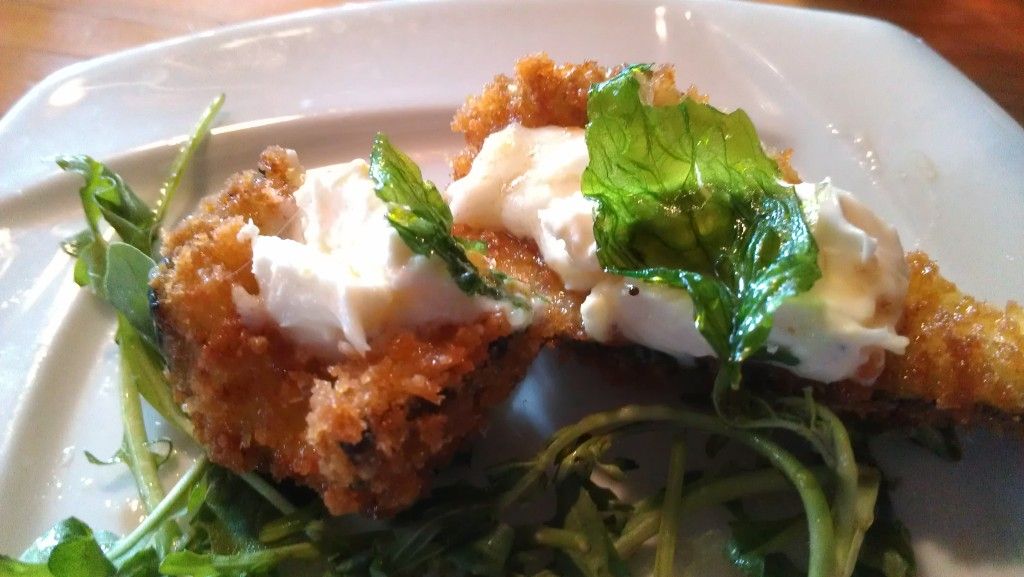 beer-battered asparagus...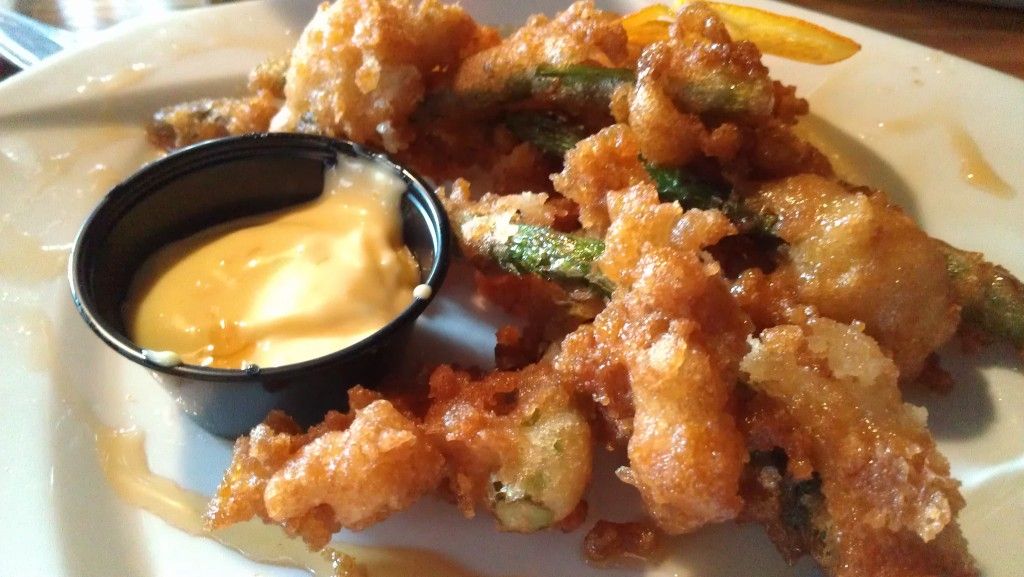 Dirty Oscar burger...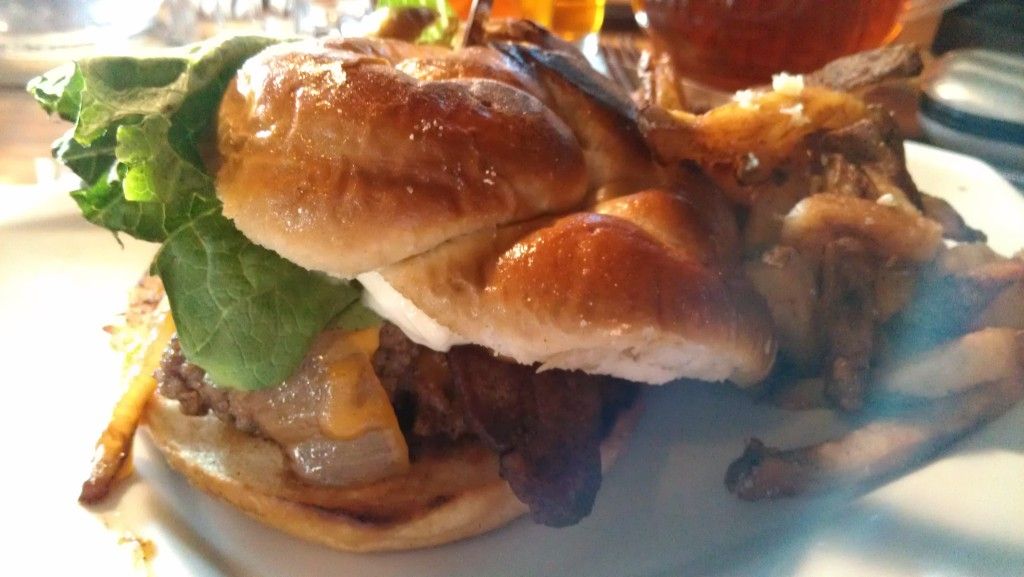 Brian had a pork panini that is no longer on the menu...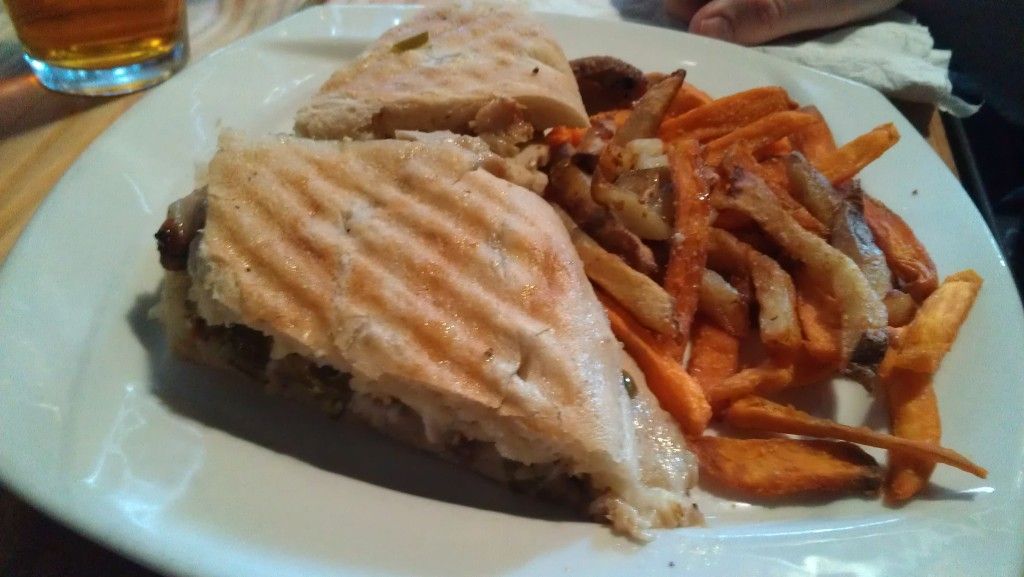 Month four was my first hosting month and as it turned out, everyone chose one of my favorite restaurants,
Social Bar and Grill
.
Believe it or not, this is the view as you walk outside the dining room...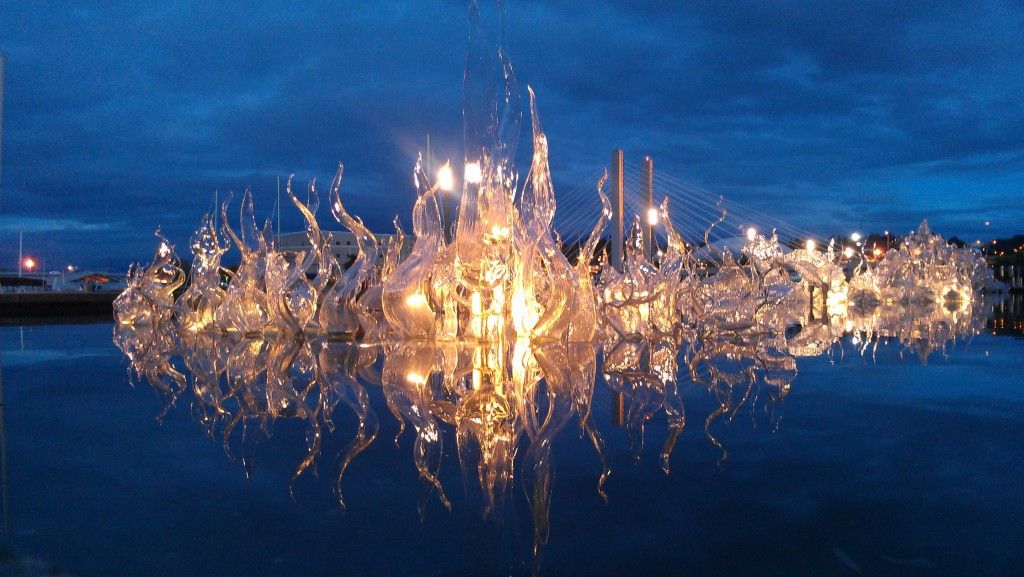 It is next door to the Museum of Glass in Tacoma, and that is not the only spectacular view. Just... go there. We had apps and other things but our entrees were pasta carbonara (Brian)...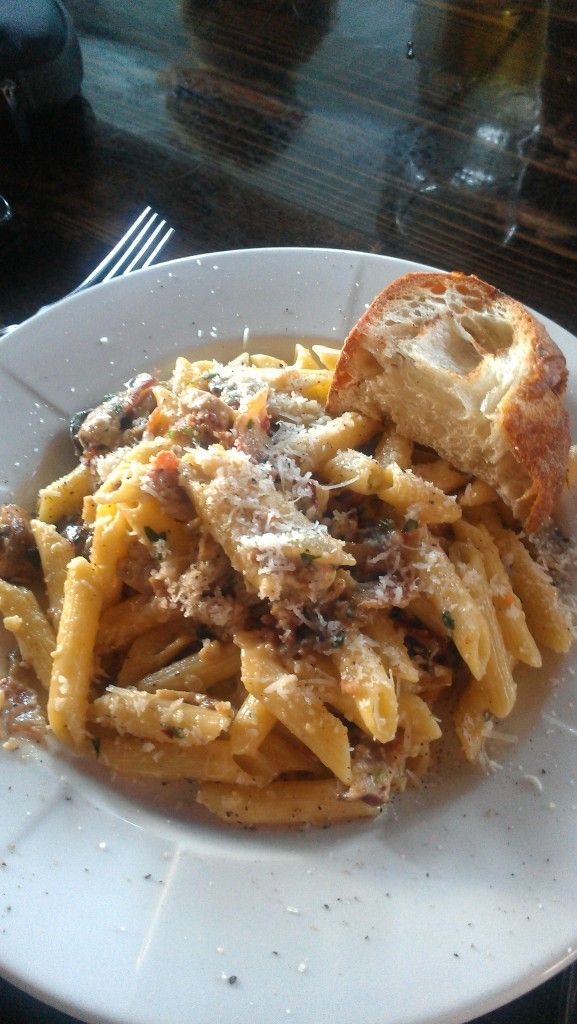 and the one dish I would consider leaving my husband for... their seafood stew. I swear I'm literally drooling just thinking about it...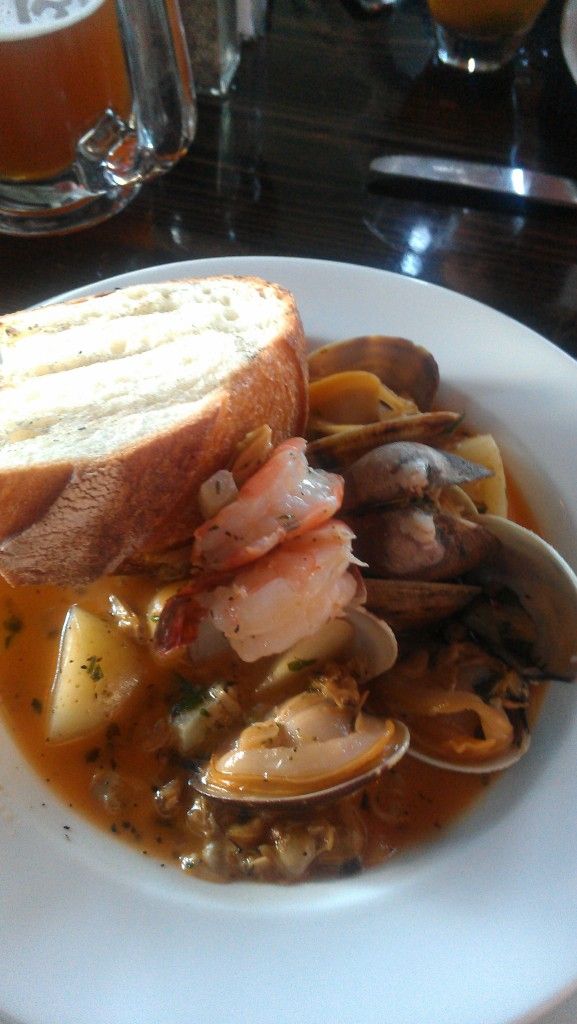 Asado..
calamari with two dipping sauces...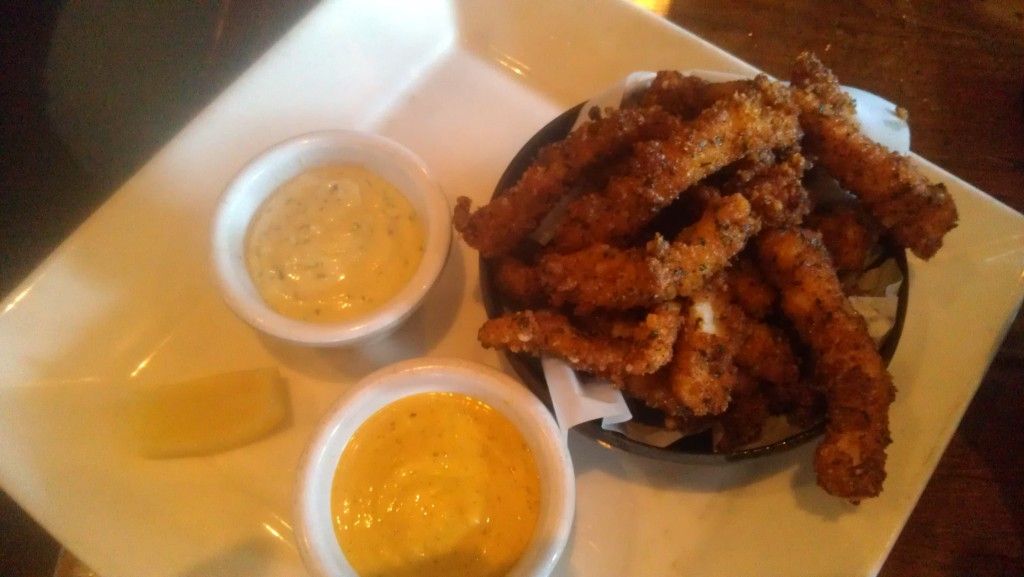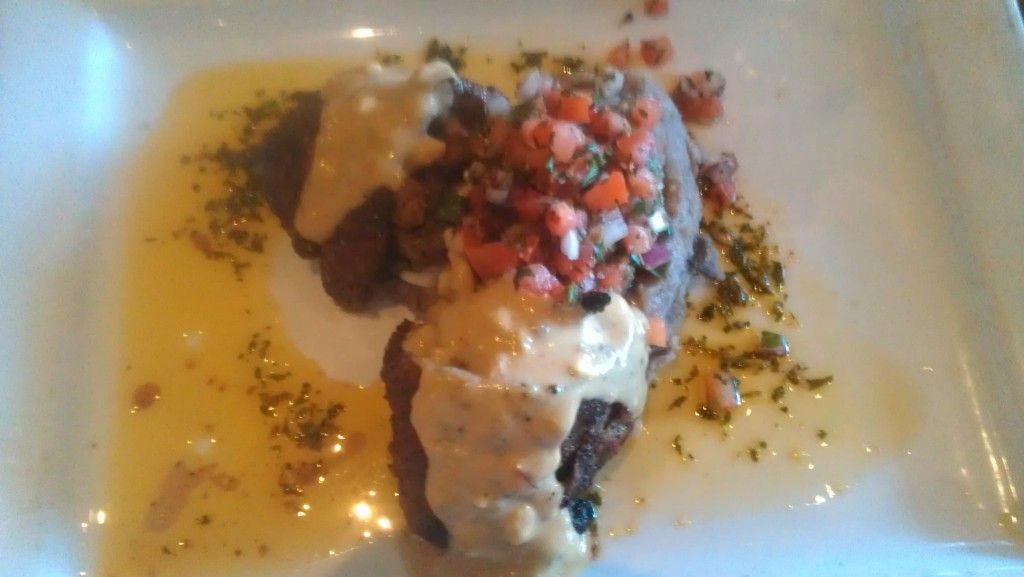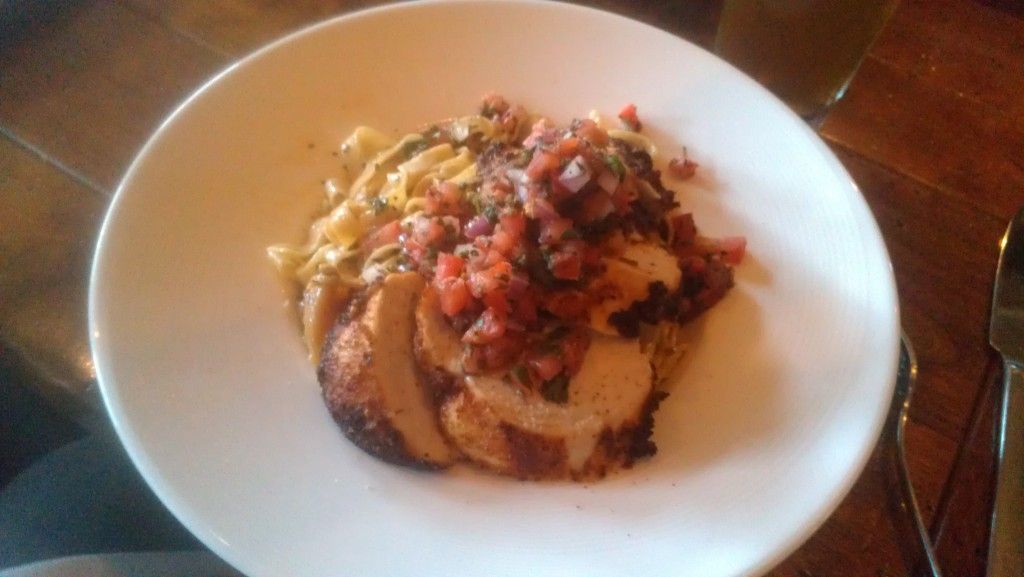 to be continued...